Materials & Applications (M&A) is a Los Angeles-based non-profit cultural organization dedicated to presenting new ideas in architecture and art through built experiments and critical programs. Our exhibitions and programs are always free and open to the public. As of 2017, Materials & Applications has moved out of our Silver Lake courtyard. In 2019, we opened an experimental exhibition space on Sunset Blvd and in 2020, we will open a new courtyard space on Wilshire Blvd. Learn about our project spaces here.
Check Out M&A's 2019 Annual Report!
M&A is pleased to present our first ever Annual Report! This 40+ page document details all aspects of M&A's work in our fiscal year of 2018 to 2019, capturing the breadth and depth of our art and architecture programming, operations, and development. Read about our mission, values and future vision in this report and get to know our organization in its current moment!
Upcoming Exhibitions & Programs
[ a kit of these some parts ] x budget gym ]
by stock-a-studio
Run Time
October 19th, 2019 - January 5th, 2020
1313 Sunset Blvd
Opening Reception
Saturday, October 19th, 2019
7PM - 9PM
Materials & Applications is pleased to present [ a kit of these some parts ] x budget gym ], a temporary work-out space constructed from a deployable kit-of-parts assembled to form a functional gym. The project is a new work by stock-a-studio installed in the M&A Storefront, an experimental architecture exhibition space and activity center. The public is invited to use the gym for personal fitness at any time by emailing info@materialsandapplications.org for an appointment.
Additional Public Programs & Performances will be announced.
January 2020 - April 2020
Materials & Applications presents Staging Construction, a new program series that explores construction as both a practice and a performance. Through its messy web of relations and procedures, construction practices draws architecture into the orbit of other systems, including labor practices, managerial models, governmental structures, and negotiated temporalities. The winter program will present a new architectural installation Scoring, Building by Michelle Chang, alongside a number of public programs that investigates architecture's entanglement with industry, logistics, standards and manual labor.
Scoring, Building: January 2020 - March 1, 2020
Public Programs: January 2020 - April 2020
$20.00
Building Something (Beyond) Beautiful is a catalog of M&A's projects and installations between 2003 to 2013, produced with the University Art Museum, CSULB. The compact catalog covers over a decade of art and architecture experiments, workshops, parties and performances at Materials & Applications.
$20.00
Our 2019 totes are in! 🎉Designed by architect team EXTENTS (@extents.us), the scanned image on the front captures the collection of old and new technologies that might inhabit the bag of an aspiring architect or maker.
Recent Exhibitions
& Public Programs
Bringing Los Angeles- and Berlin-based architects together for an afternoon of conversation, Bauhaus Looking Forward seeks to identify past challenges and possibilities that might be recognized as present among current practices. Initiated by the Getty Research Institute, the Goethe-Institut Los Angeles, A+D Museum, and Materials & Applications, Bauhaus Looking Forward is presented as part of a series of programs that will unravel at multiple venues over the course of 2019.
June 30, 2019 - August 25, 2019
Continuing from our winter residence in Mandarin Plaza, Materials & Applications and Craft Contemporary is pleased to present the summer iteration of the Steam Egg. Designed and built by the artist Michael Parker, Steam Egg is a public sculpture and fully-functional steam room that is mirrored on the outside and mortared on the inside. Guests are invited to climb up and into this ovoidal-shaped steam room and immerse themselves in a hot, intimate setting with friends and strangers. The heated vapors are infused with specially devised scents selected by our Herb-J (kinda like a DJ but for olfaction). We recommend two or three short rounds of steaming.
Materials & Applications and Michael Parker will host five steam sessions at the Craft Contemporary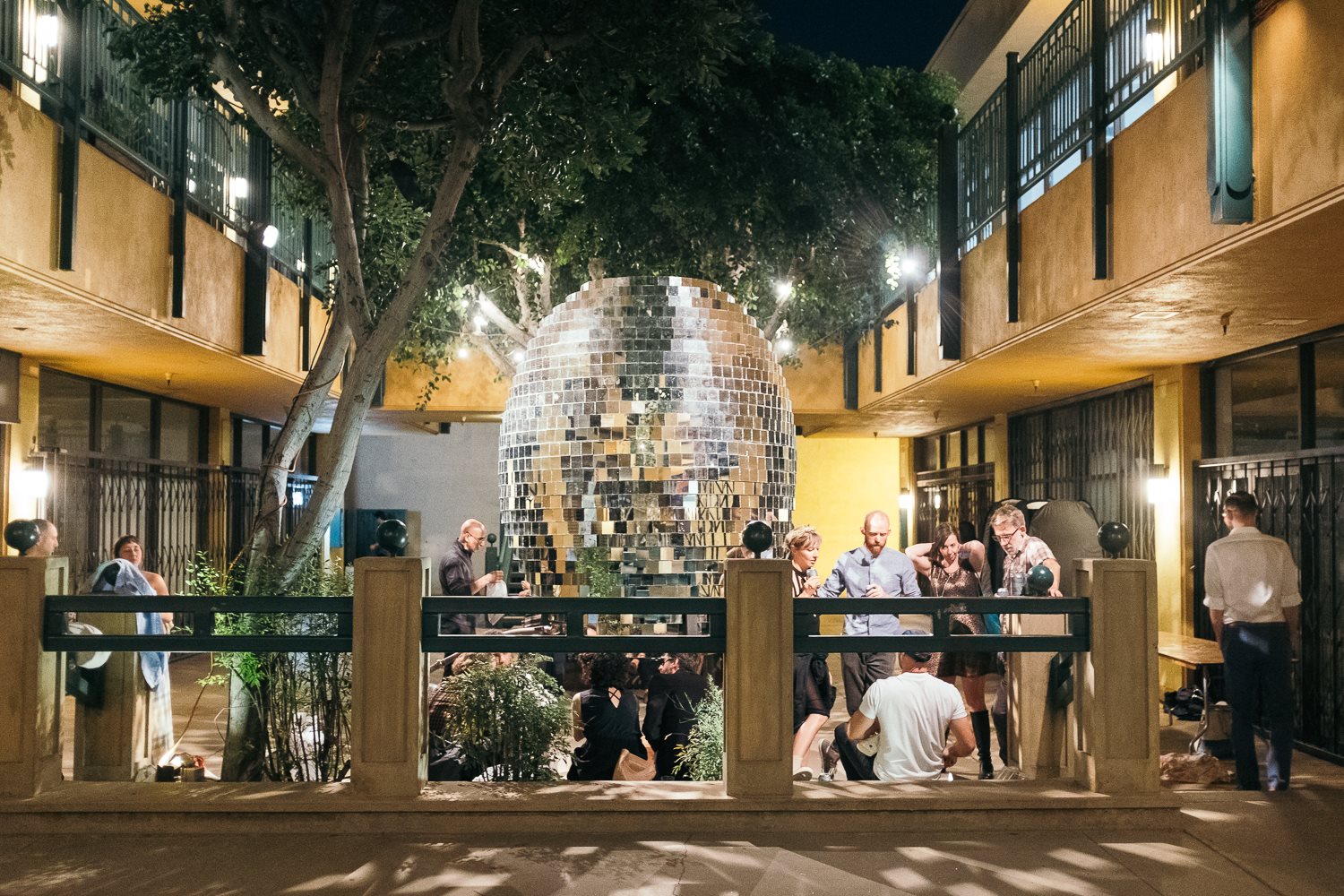 This winter, Materials & Applications invites you to an experiment in social steaming. Designed and built by the artist Michael Parker, Steam Egg is a public sculpture and fully-functional steam room that is mirrored on the outside and mortared on the inside. Guests are invited to climb up and into this ovoidal-shaped steam room and immerse themselves in a hot, intimate setting with friends and strangers.
Staging Construction is a call for projects that explore construction as both a practice and a performance. Construction can seem a rather dry affair for a public installation. After all, logistics, staging, industry standards, and manual labor are not the seductive tools of design. Yet recent attention to participatory design processes, preoccupation with industrial readymades, satirization of DIY building culture, archeology of building sites, and competitions around demolition suggest that our cultural field is attending to these unseen endeavors intrinsic to the production of architecture.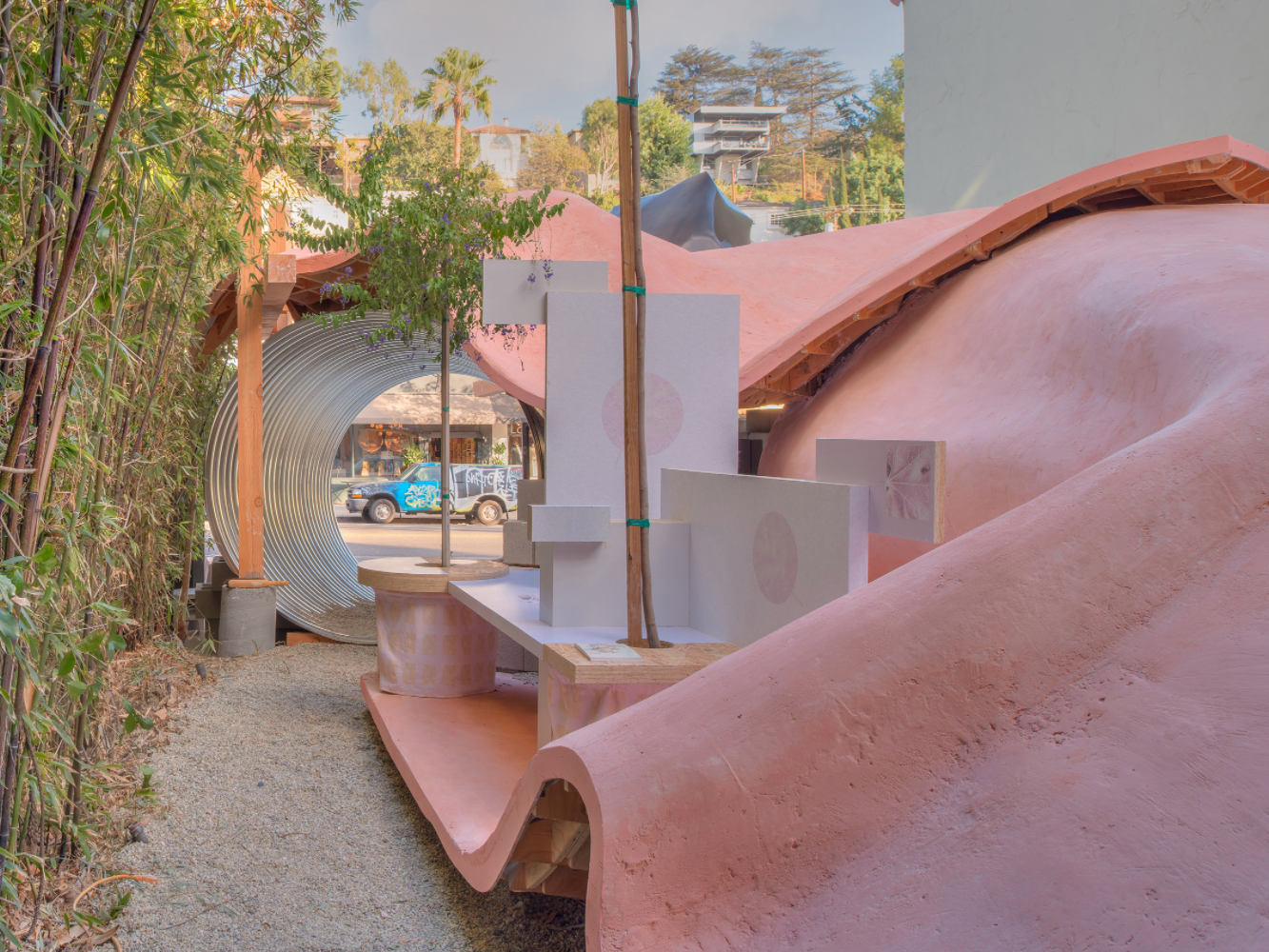 October 15, 2016 - February 28, 2017
@ M&A Courtyard
1619 Silverlake Blvd.
Los Angeles CA 90026
The Kid Gets Out of the Picture is a three-month long exhibition that returns to the catalog of nouns developed by the picturesque to ask how these tactics can be deployed in reverse, extracting the qualities of images and literalizing them in the real world. Featuring new work by Los Angeles Design Group with First Office, Laurel Broughton/Andrew Kovacs, and Jason Payne.
February 21, 2017 - March 18, 2017
How are your rights as a Los Angeles citizen, resident, and public body affected by zoning application? Zoning is not simply the regulation of land use and building codes. It's application as law also impacts individual and collective rights and services, private and public land ownership, and the social and political make-up of the city of Los Angeles.
M&A, Rosten Woo, and the LA Poverty Department (LAPD) present a two-month long series of public programs around questions of zoning and its application.
...to our donors, members, contributors, participants, party-goers and newcomers for celebrating and reflecting with us on November 11th as we looked back on fourteen years of M&A.
We want to share a special thank you to our gala sponsors Aesop, SOTO Sake, and Dublab for their incredible support, and to the individual donors whose direct and generous contributions help make 2018 incredible.
Saturday, October 28, 2017
5:00 - 7:00PM
@2426 SET | 2426 W. Washington Blvd.
Translation Exercise is a new public program presented in the form of an exercise. The exercise invites guests to present their work through the activity of collective editing. The first exercise is a collective revision for ON/OFF, a Berlin-based architectural collective founded in 2012 as an experiment in collective practice.
Saturday, August 19, 2017
3:00PM - 5:00PM
@ 2426 SET | 2426 W. Washington Blvd.
M&A and 2426 SET present Scenarios and Simulated Environments, a one-day presentation by artists Kelly Loudenberg and Richard Wheeler, whose work and research focuses on simulating simulations. From violence to surveillance, the two separate but parallel artistic practices investigate, re-articulate and stage the exercises and environments that result from contemporary training scenarios.
Saturday, April 29, 2017
4:00PM-7:00PM
@ M&A Courtyard | 1619 Silverlake Blvd.
Join M&A and Project Journal for the launch of Issue Six! Guest edited by John Capen Brough and Parsa Khalili, Issue Six introduces practitioners and theorists who advocate for the possibility of a critical position for architecture in a particular context, and suggests that today a new cast of architects are redefining what it means to develop a project of architecture.
Exterior Viewing: 24/7*
Interior Viewing: Sat. & Sun. 10AM - 2PM
1313 Sunset Blvd.
Materials & Applications is pleased to announce the soft launch of our new Sunset storefront with a build-out by EXTENTS! Lossy/Lossless casually assembles a handful of Sunset Boulevard's past and future objects. *The project space is designed to be viewable from the street (like a diorama!) and visitors are welcome to explore the installation up close on weekends.
Friday, November 2nd
6:30pm - 8:30pm
Women's Center for Creative Work
M&A and WCCW present a joint program on Care & Repair: Feminist Spatial Practices. In conversation with curator and feminist theorist Elke Krasny, we will discuss what care might look like in architectural and urban practices. What could a practice of care look like in architecture?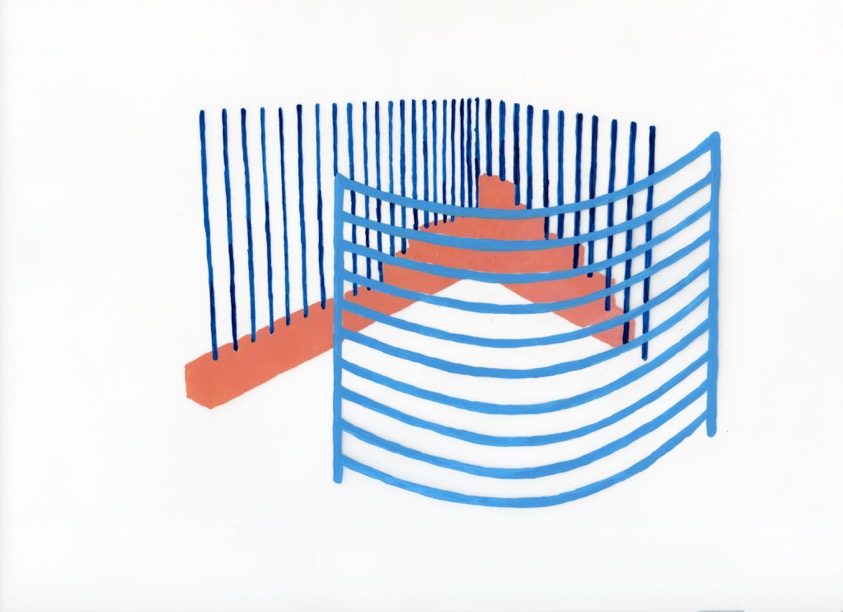 July 21 - September 30, 2018
Privacies Infrastructure explores the culture of privacy and privatization in Los Angeles' residential neighborhoods by asking the question: why do our neighborhoods look the way they do? The multifaceted program unfolds over the summer with temporary installations, performances, and public programming, including four new commissions by Besler & Sons, Tanya Brodsky, Fiona Connor, Gwyneth Shanks and Sarah Lewis-Cappellari amongst others. Image courtesy of Tanya Brodsky, 2016.
June 2016 - July 2016
@TURF | 1601 Park Ave. Los Angeles
TURF: A Mini-Golf Project explores the meaning of terrain and territory in Los Angeles through the architecture of mini-golf. The mini-golf course becomes a playful trope of the city of Los Angeles, articulated through artificial terrains, winding territories and fantastical architecture. Image by Jamie Barron.
Nov. 2 - Nov. 5, 2017
@JACCC
The Common Field Convening assembles 350+ arts organizers from across the country to share values, and exchange practical resources and knowledge. The Convening is organized in partnership with Los Angeles based independent, artist-centered organizations Materials & Applications, Human Resources, Center for Land Use Interpretation, and Women's Center for Creative Work, as well as 10 additional affiliate partners.
July - November, 2017
@ Skid Row Museum and Archives | 250 S. Broadway Ave.
Join Materials & Applications, Los Angeles Poverty Department and Rosten Woo for a round of mini-golf! The Back 9 is a playable educational golf course about zoning and redevelopment politics in Downtown LA. Each hole of the course explores a different aspect of zoning and its political implications, with a focus on Downtown Los Angeles 2040 rezoning and its anticipated effects on Skid Row.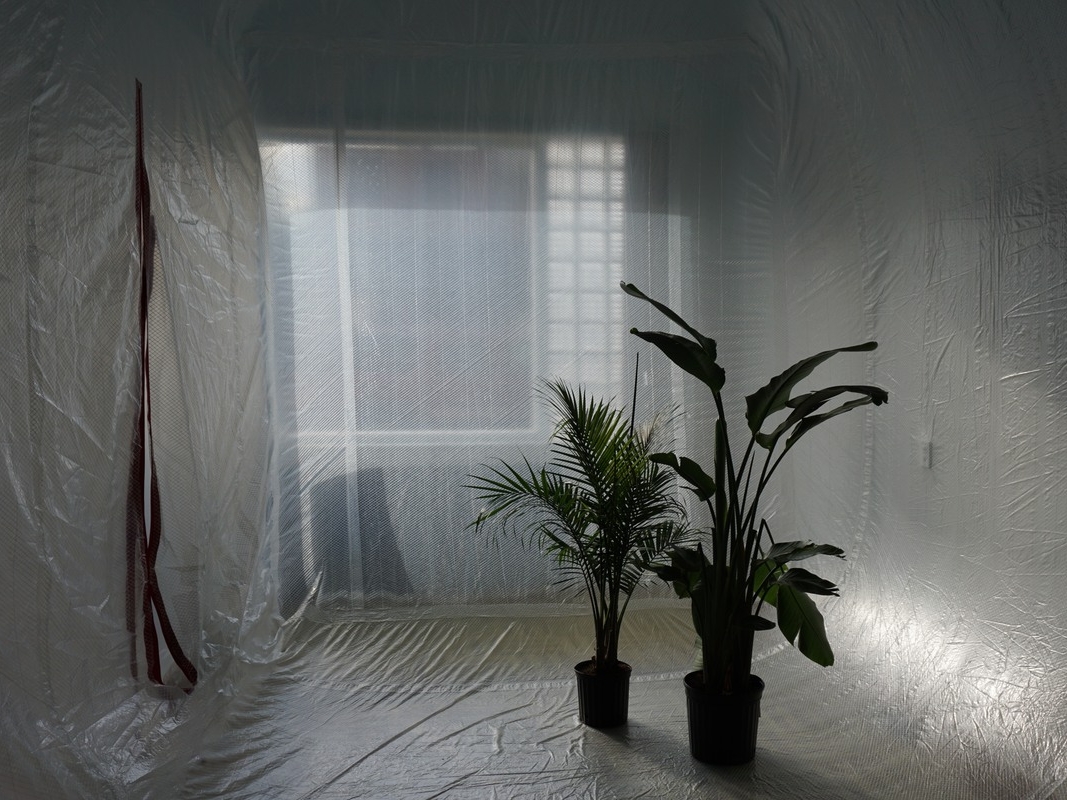 Thursday, May 11, 2017
7:00 - 9:00 PM
@ Navel | 1611 S Hope Street
Can a building own itself? Or more precisely, is there such a thing as autonomous, anonymous property ownership as opposite to private ownership? Please join Materials & Applications and FOAM DAO for a short workshop that explores alternate financial systems for land ownership. We will (seriously) examine the development of an open source smart contract token protocol on the Ethereal blockchain. Image by FOAM.
April 2014 - October 2014
10:00 AM - 10:00 PM
@ M&A Courtyard |1619 Silverlake Blvd.
La Cage aux Folles is a sculptural intervention in the M&A Courtyard. The project explores the little used craft of pipe bending in architecture and joins form, computational procedures, and fabrication processes in the production of an inhabitable structure.