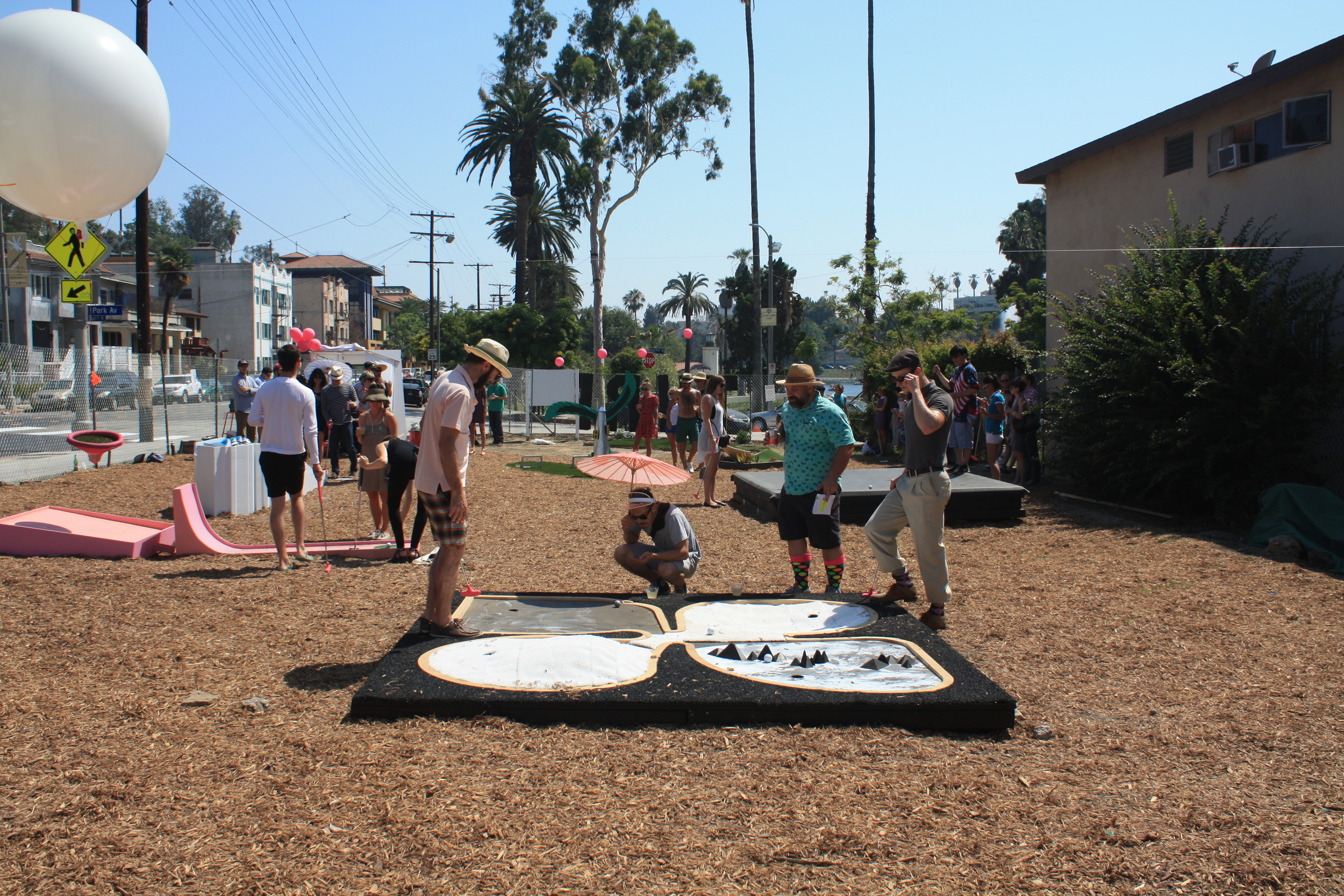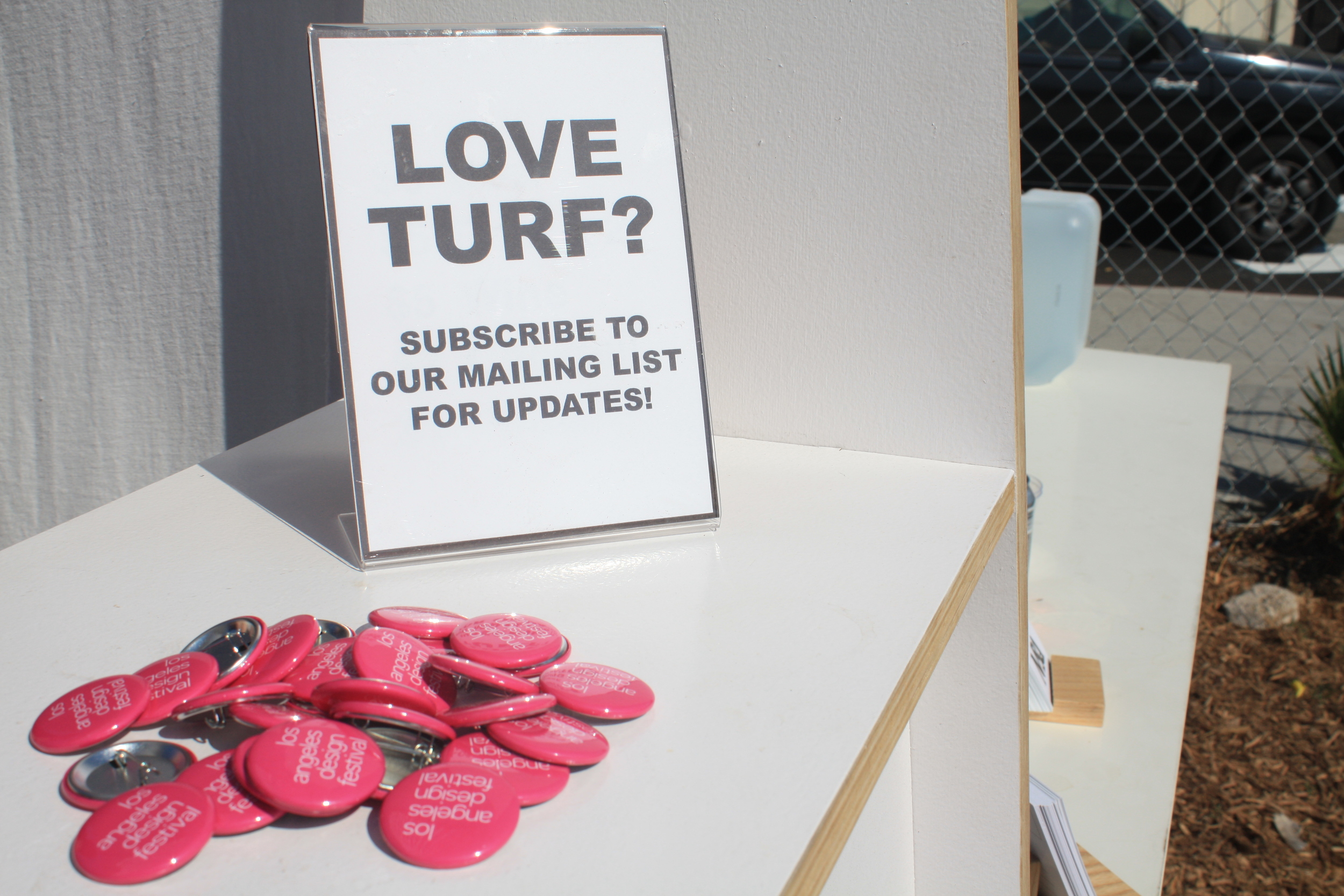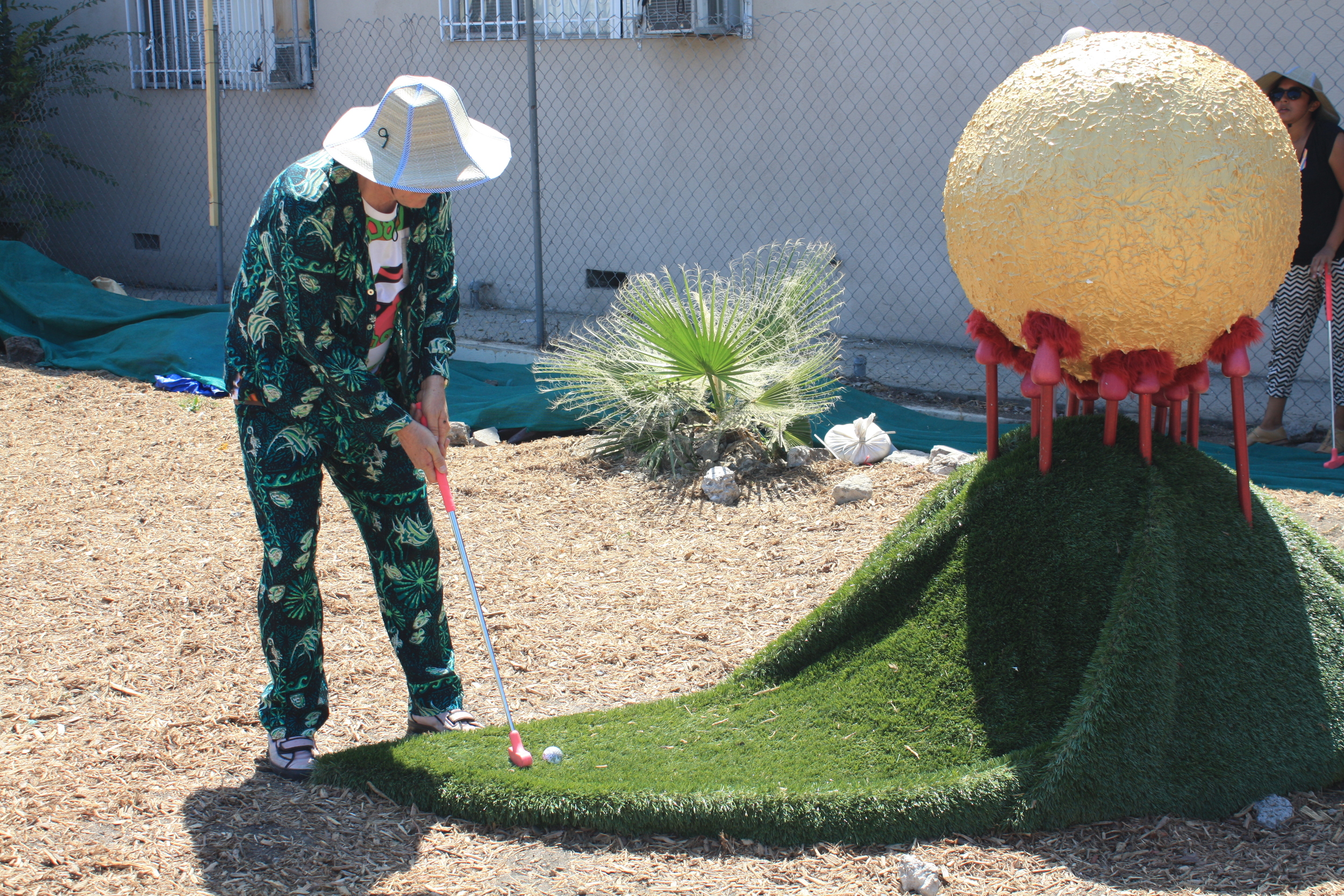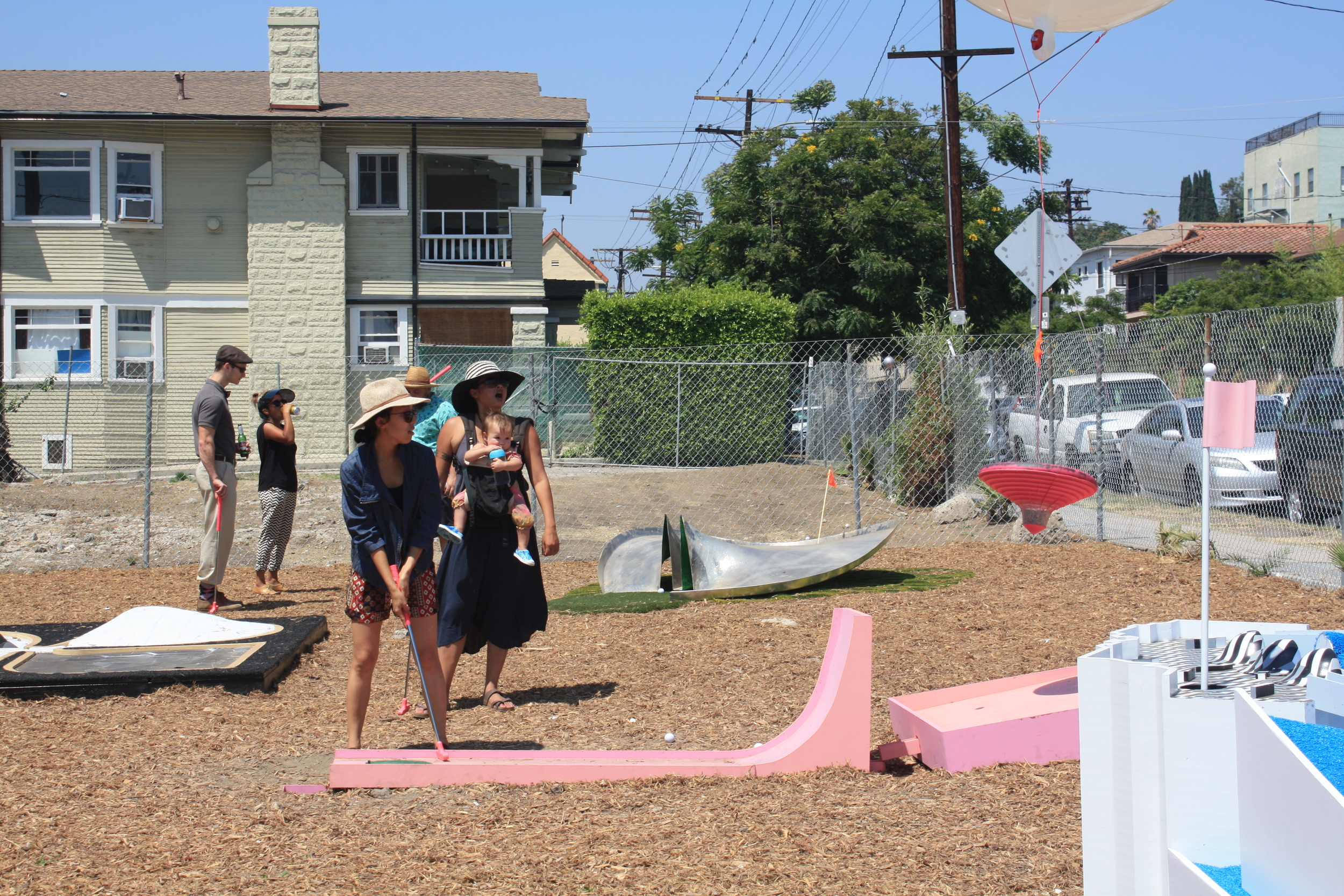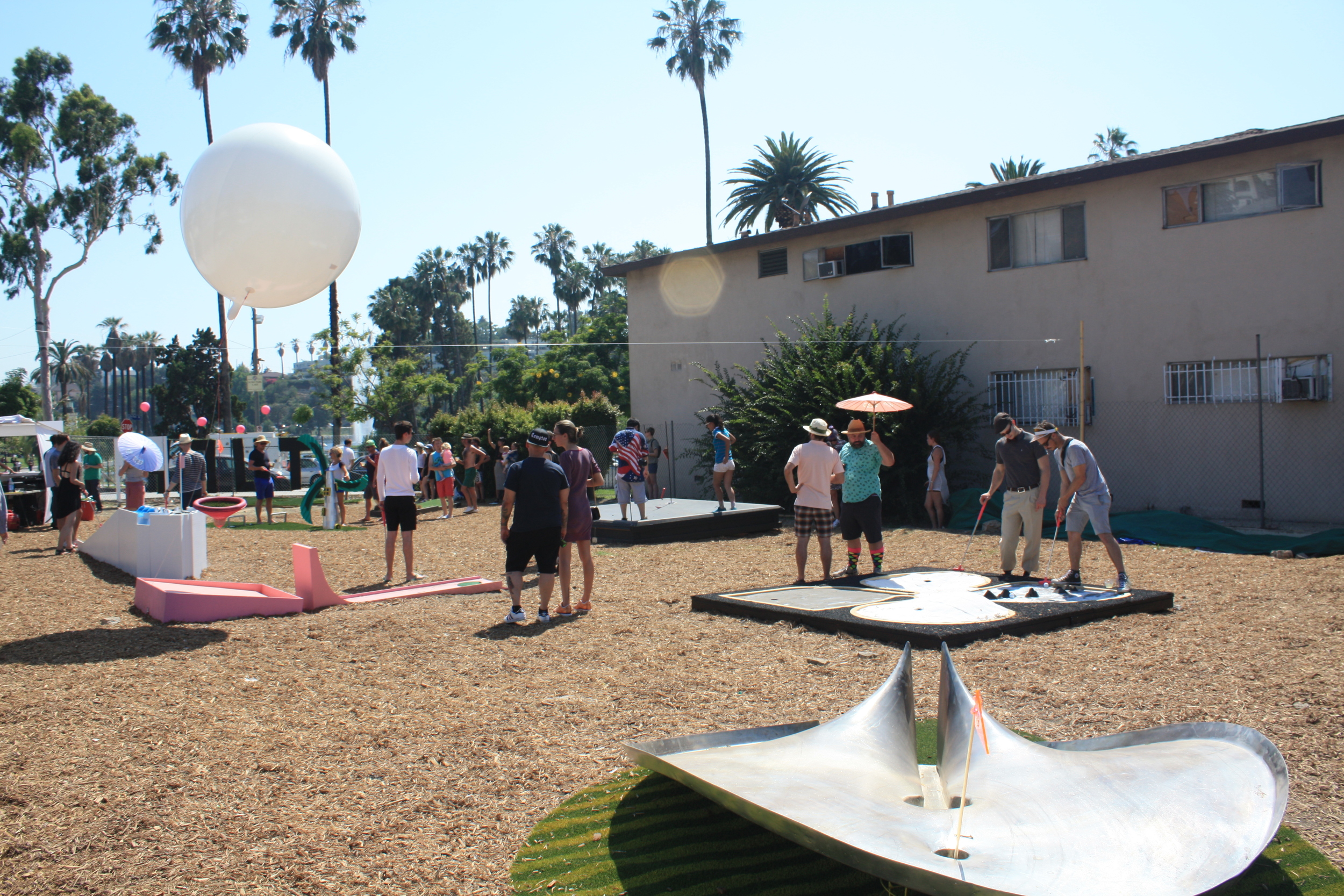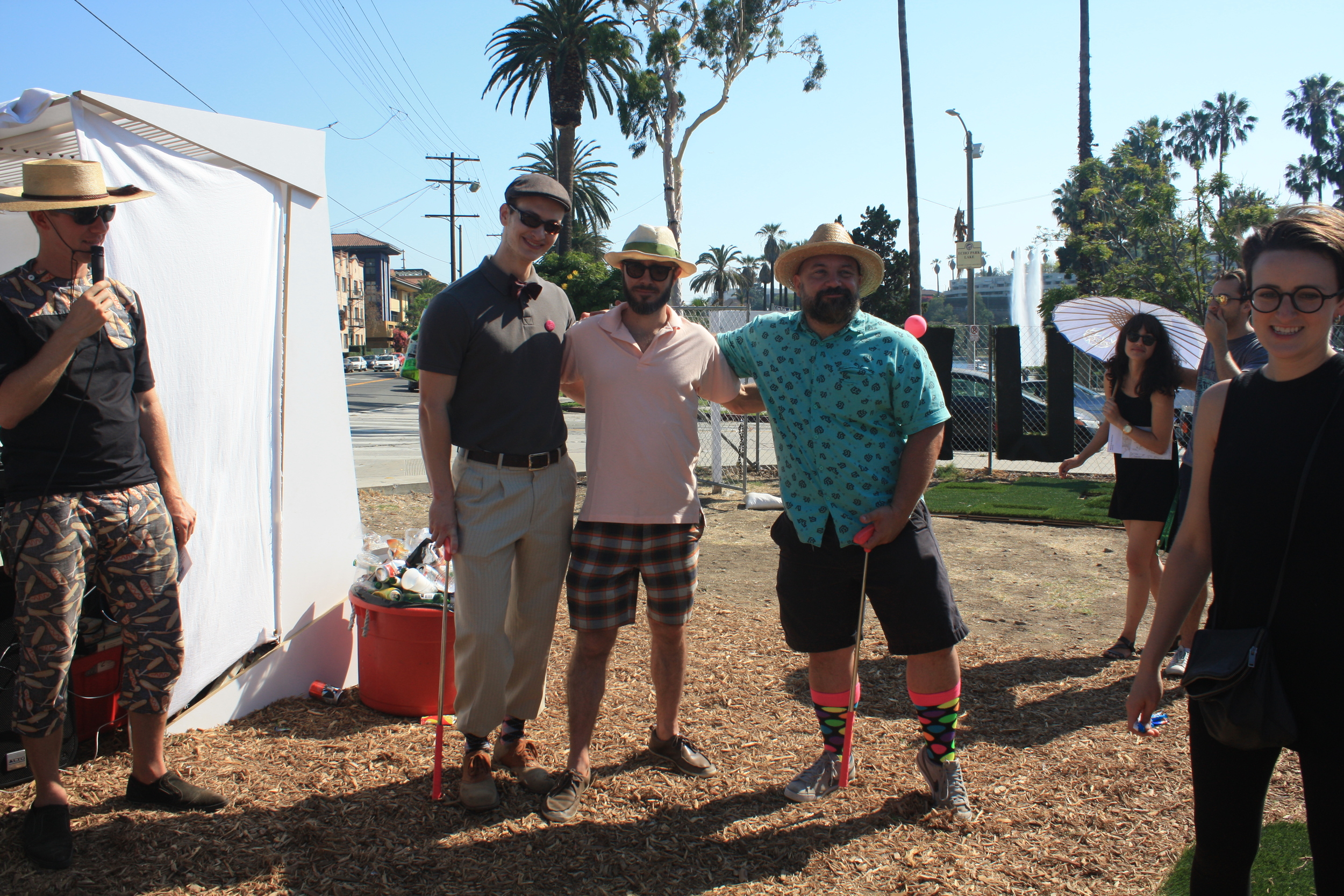 You love pop up pocket-parks and neighborhood putt-putt. You rock at mini-golf, love the smell of astroturf, and crave the sweet taste of victory. Most importantly, you care about experimental architecture in Los Angeles and want to support M&A's unique public programming.
What: Fierce mini-golf competition at M&A's pop-up mini-golf course in Echo Park! Co-hosted with LA Design Festival, TURF: Tournament features an afternoon of playful rivalry, salty vibes and summer cocktails in support of Materials & Applications experimental and public architecture programs!
Why: The TURF Tournament is a summer benefit event for Materials & Application, a 501c3 tax exempt organization. All registration fees and donations are tax deductible. Tournament registration and sponsorship directly supports our experimental and public architecture programs. Support Los Angeles architects, designers and artist by registering your team today!
When: Sunday, June 26, 2PM - 6PM**
** Note: Due to forecasted heat, hours have changed from 12-4pm to 2-6pm!**
Where: 1601 Park Ave, Los Angeles CA 90026 (Corner of Echo Park Ave / Park Ave)
Details:
$500 entry fee per 4 person team. Your entry fee is a tax deductible donation to M&A. Thank you!

Time (arrive 15 minutes prior to tee time for check in)

Each player will be provided with a ball, a putter, 2 drink tickets

Winning team will be lauded on social media

Awards for most holes-in-one, lowest score, best golf attire will also be presented

Come ready to play!
Participating Teams
Belzberg Architecture
Ordinary Architecture
Ball-Nogues Studio
Los Angeles Design Festival
Elly Ward
Mas LA!
And more!
About the Exhibition
TURF: A Mini-Golf Project explores the meaning of terrain and territory in Los Angeles through the architecture of mini-golf. The mini-golf course becomes a playful trope of the city of Los Angeles, articulated through artificial terrains, winding territories and fantastical architecture. Launched as an open call in 2015, TURF asked architects, designers and artists to design a single architectural obstacle that investigates a contemporary Los Angeles condition — including topics such as drought and lawns, parking and traffic, nature and neighborhoods, housing typologies and identity — in the form of the miniature and the absurd. Materials & Applications (M&A) presents nine architectural obstacles that explore topics relevant to Los Angeles today, including topography and territory, greenscapes and waterscapes, housing and traffic, and the ground beneath our feet. Both pleasure and obstacle are par for the course.